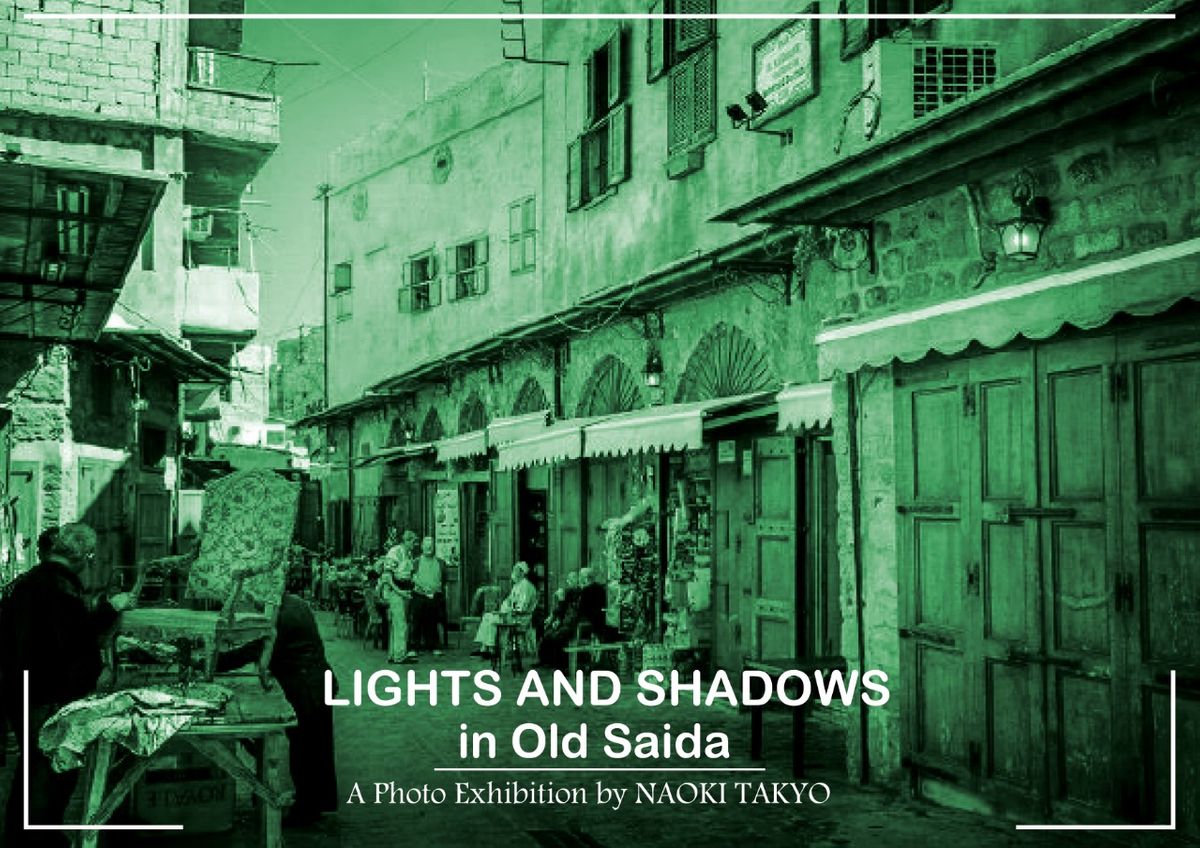 Lights and Shadows in Old Saida @ Ishbilia Theatre & Art-Hub
June 19, 2019 7pm - June 25, 2019 10pm
A collection of 60 photographs by a Japanese photographer Naoki Takyo and Rodorigue Zahr will take you to a virtual tour of closely-knit community life in Old Saida.
Following the success of the initial exhibition during Ramadan weeks, this exhibition reopens at Ishbilia Theatre & Art-Hub, Saida.
The exhibition is made possible thanks to UNDP, in partnership with Saida Municipality, DPNA, Ishbilia Theatre & Art-Hub and NGOs Platform of Sadia.
Read more on https://www.lebtivity.com/event/ligths-and-shadows-in-old-saida-reopens-at-ishbilia-theatre-art-hub
'At first, it felt like another visit to an exotic destination, but soon unexpectedly familiar feelings took over.
A sight of fresh vegetables and fruits on wagons, the scent of traditional confectioneries, colorful grains and spices in jute bags, a cobbler sharing coffee with his customer, tailors with vintage sewing machines, a man working on wood with manual tools, fishermen mending nets, elderlies watching over little ones playing in an alley illuminated by a streak of sun light. Traditional and closely-knit community life. Lights and shadows of Old Saida.
The scenes reminiscent of my early childhood were still alive inside the ancient walls. I was enchanted. Saida has held a special place in my heart ever since and I keep coming back. To collect more memories.
For me this photo exhibition is a way of expressing my gratitude to those who allowed me to capture a moment of their life with my camera. I hope that my perspective as a foreigner, moreover as a Japanese, presents a fresh view point to local audience and triggers their new discoveries of Old Saida's charms.'