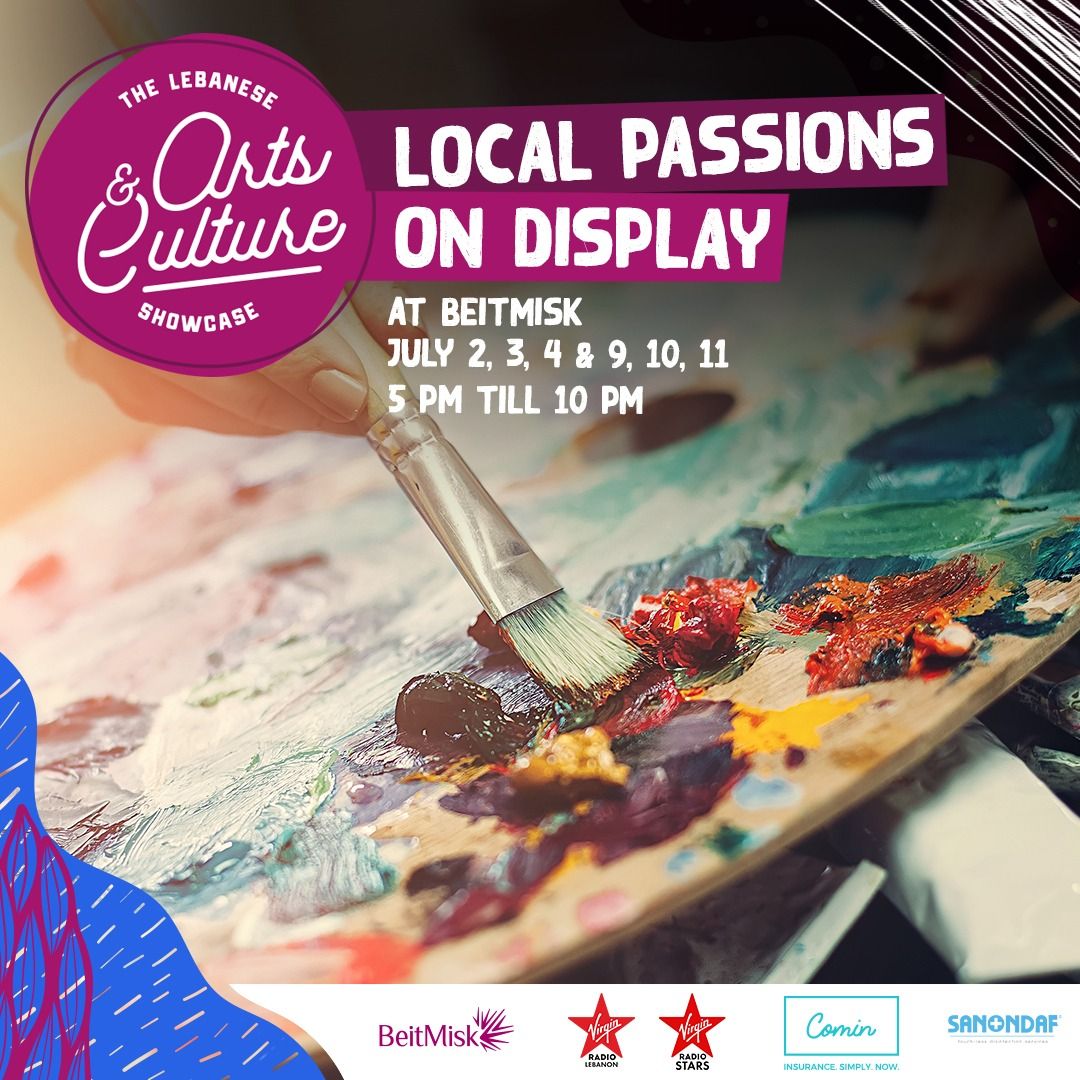 Lebanese Art & Culture Showcase
July 2, 2021 5pm - July 2, 2021 10pm, July 3, 2021 5pm - July 3, 2021 10pm, July 4, 2021 5pm - July 4, 2021 10pm, July 9, 2021 5pm - July 9, 2021 10pm, July 10, 2021 5pm - July 10, 2021 10pm, July 11, 2021 5pm - July 11, 2021 10pm
With the cooperation of @beitmisk and @virginradiolebanon , I am happy to announce my participation with @arneliartgallery in "THE LEBANESE ARTS & CULTURE SHOWCASE" at Beit Misk.
A carefully curated show with artists from Lebanon, Syria, Egypt, Armenia and Japan with more than 50 exquisite artworks.
The exhibition will present diverse artistic and intellectual projections on our optimistic and hopeful view on Lebanon, its culture, nature and future.
Mixed media paintings, photography, engravings and sculptures will be on display on July 2, 3, 4, 9, 10 and 11 from 5pm till 10pm at MiskTown.
All artists will be present from 7 - 9 pm on the opening on July the 2nd.
See you there!